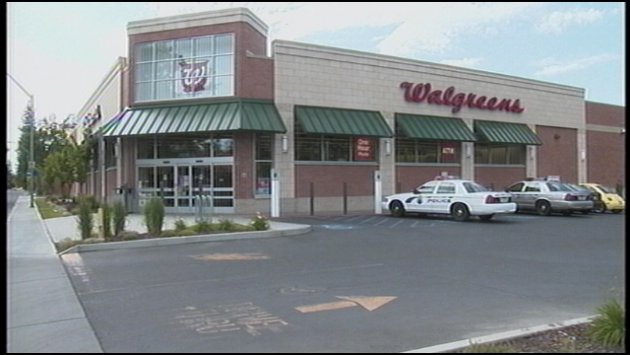 SPOKANE, Wash. - Spokane police are investigating a robbery at the Walgreens Pharmacy located at 29th Ave. and Grand Blvd. on Spokane's South Hill. Police say a male suspect robbed the pharmacy of Oxycontin shortly after 3:00 Sunday afternoon.
According to Walgreens employees the suspect entered the store and walked to the pharmacy were he handed an employee a note demanding all of the stores Oxycontin and stating he had a gun. The pharmacy manager gave the suspect an unknown amount of Oxycontin and he left the store on foot.
Police say even though the suspect indicated he had a gun, no weapon was displayed.
The suspect is described as a white male in his mid-twenties with no facial hair. He was wearing blue jeans and a white long-sleeve shirt.
This is the second time this particular Walgreens has been robbed this year. It was robbed at knife-point on January 21st. The suspect in that robbery also made off with Oxycontin. Two people were later arrested in connection with the January 21st robbery.
Police are still looking for the suspect in Sunday's robbery and have already received several tips. Anyone with information about the robbery is asked to call Crime Check at 456-2233.