Latest news about the Polar Plunge for Special Olympics Washington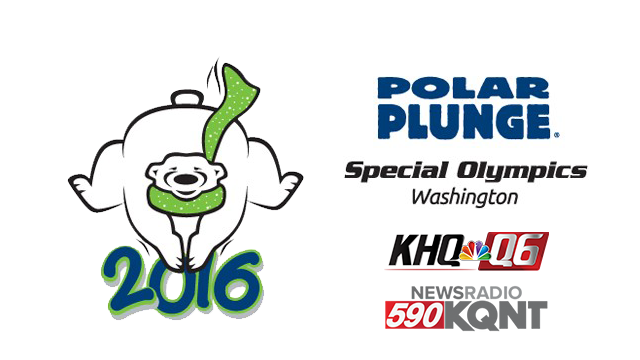 On February 27th, 2016 our Wake Up Show team will be taking a run toward Liberty Lake for the Polar plunge event. This year IHeart radio's team will challenge KHQ. Who do you want to see go in first from KHQ? Go to the individual web site on our KHQ Page and donate to plunge one of our awake team. The team member with the most donations will be the first person to take the plunge!
You can also donate during one of our upcoming connect centers, February 3rd from 5am - 7am, February 13th from 7am - 10am and the February 17th from 5p - 7pm. Our KHQ Wake Up Team goal is to raise over $7,500 which would fund programming for 11 Spokane athletes for an entire year-- but we need the help of this incredible community to reach it.
We're all winners if we can help Special Olympic Athletes. Go team KHQ!