Chiefs take a 3-2 lead in the 2nd longest game in WHL history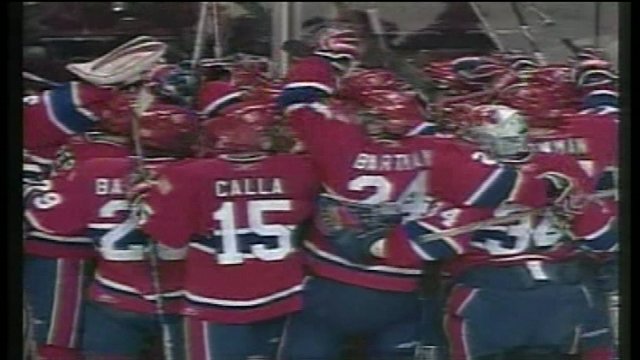 VANCOUVER, B.C. - Blake Gal scored the game winner 6:05 into the fourth overtime to give the Spokane Chiefs a 3-2 win over the Vancouver Giants in game five of their Western Conference semi-final Friday night in Vancouver, B.C. The game was the second longest in WHL history.
Vancouver took a 1-0 lead just 2:45 into the first period on Evander Kane's power play goal. Tyler Johnson second straight power play goal in as many games at 9:10 of the period would even the game at one. Johnson's third of the playoffs was set up by Mitch Wahl and Brett Bartman. Vancouver would take a 2-1 lead after one on Brent Regner's power play goal at 13:21.
Neither team scored in the second period as Spokane outshot Vancouver 14-11 in the period.
Drayson Bowman would tie the game at 2 at 4:25 of the third period with his team leading 8th goal of the playoffs on a shot from the right circle. Spokane outshot Vancouver 11-7 in the third and 35-31 in regulation.
Neither team scored in the first overtime as Vancouver outshot the Chiefs 14-5. In the second overtime, Vancouver outshot Spokane 11-7 as once again neither team able to score. The Chiefs outshot the Giants 9-6 in the third overtime, but again the Chiefs Dustin Tokarski and the Giants Tyson Sexsmith kept the teams scoreless.
In the fourth OT, Chiefs defenseman Stephan Ulmer slapped the puck into the neutral zone to Gal, who put the puck off a Giant defenseman into the net for the game winner. The goal was Gal's first career playoff tally. Tokarski turned away 62 shots in the win, while Sexsmith had 56 saves on the night.