The cast from NBC's "Heroes," team up to increase autism awareness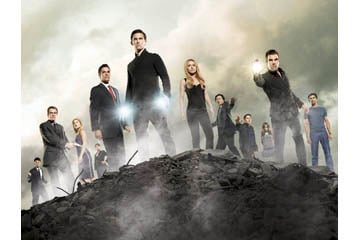 UNIVERSAL CITY, CALIF. - Autism Speaks, the nation's largest autism science and advocacy organization, announced it has teamed up with the cast from NBC's hit show "Heroes," the celebrity band "Band From TV," and Wendy and Lisa, who compose the music for the series, to increase autism awareness and help raise funds for autism research at the first ever "Heroes for Autism" fundraiser. The one-night only, star-studded concert event will be held Sunday, April 19 at 5 p.m. at the Avalon Hollywood in Los Angeles.
"Heroes for Autism" will kick off with a VIP cocktail reception and silent auction featuring artwork designed and created by cast and crew members of "Heroes." Guests will also enjoy a concert performance by the "Band From TV," featuring Greg Grunberg, Adrian Pasdar, James Denton, Jesse Spencer, and Bob Guiney (www.bandfromtv.org) and a special performance by Wendy and Lisa, with an all-star band and surprise guests to headline the evening (www.wendyandlisa.com). Wendy and Lisa will perform their music from the series, as well as music from their newly released CD, "White Flags of Winter Chimneys."
"Heroes for Autism" is produced in part by event and marketing firm, Brand Consulting and design firm Haus. To purchase tickets or for more information regarding sponsorship opportunities, interested parties can contact Emma Petievich at 323/297-4757 epetievich@autismspeaks.org. All proceeds will benefit Autism Speaks. For more information about the event, visit: www.autismspeaks.org/sponsoredevents or www.heroesforautism.com.