Your Health Right Now: The Month of May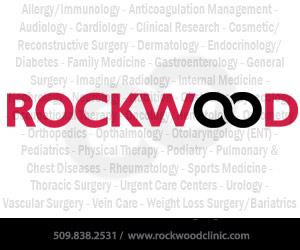 Visit www.rockwoodclinic.com today!
May has many interesting health awareness observances throughout the month, and our For Women Only Health partners at Rockwood Clinic invite you to recognize some of them with us!
May is:
Better Sleep Month
Est. 1979, the Better Sleep Council is devoted to educating the public about the importance of sleep to good health and quality of life. www.bettersleep.org
National Bike Month
Organized and led by the League of American Bicyclists for almost 50 years. www.bikeleague.org

Healthy Vision Month
Vision loss and blindness can be reduced or eliminated throught prevention, protection and early diagnosis and treatment of eye diseases. www.eyecareamerica.org
National High Blood Pressure Education Month
High blood pressure is a factor in 67 percent of heart attacks and 77 percent of strokes, and it preceds 74 percent of cases of heart failure. www.hp2010nhlbihin.net/mission/index.htm
Lupus Awareness Month
Learn the early warning signs and consequences of this unpredictable and potentially fatal autoimmune disease. At highest risk of develooping the disease - young women of childbearing age, African-Americans, Hispanics/Latinos, Asians, Native Americans, Alaska Natives and native Hawaiians. www.lupus.org

Physical Fitness and Sports Month
in 1983, President Reagan declared May National Physical Fitness and Sports Month, encouraging individuals and organizations to celebrate physical activity, fitness and sports participation. www.fitness.gov
May 6th is School Nurse Day - recognize and celebrate the contributions these people make toward improving the health and well-being of our children!
May 6-12 is National Nurses Week www.nursingworld.org
May 10-16 is National Alcohol & Other Drug-Related Birth Defects Week www.ncadd.org

May 12 is Florence Nightengale's Birthday.

May 25th is National Missing Children's Day www.childfindofamerica.org