Testing continues for swine flu in Washington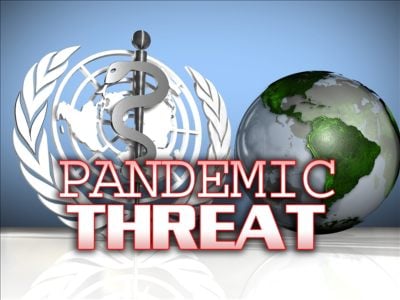 SPOKANE, Wash. - The state Health Department says no cases of swine flu have been confirmed in Washington.
Testing continues on dozens of samples sent in since last weekend by hospitals, clinics and doctors. Spokesman Tim Church said Wednesday there have been no suspected swine flu samples to send to the Centers for Disease Control and Prevention for confirmation. He says the state will soon have its own equipment to confirm swine flu, if it shows up.
Church says the overall flu season, which typically peaks in February, is tailing off. He says there have not been an abnormal normal of flu cases for this time of year in the state.
The department estimates the flu situation by checking with a few schools and nursing homes.

Idaho public health officials prepare for swine-flu

State public health officials say they are coordinating with hospitals and pharmacies to make medication and masks available if needed for a swine-flu emergency.
So far, throat swab samples from nine Idaho residents have been or will be tested for the virus. The virus has been ruled out in three of those cases.
Tom Shanahan, spokesman for the Idaho Department of Health and Welfare, says the department is taking all precautions and checking all flu reports against the swine-flu strain.
Across Idaho, administrators with the state's seven health districts are deciding how to respond to swine flu. Dave Fotsch, from the Central District Health Department, says staff is working with pharmacies in Ada, Boise, Elmore and Valley counties to identify how much antiviral medication is available in commercial pharmacies.