Returning soldiers treated for traumatic brain injury and post traumatic stress disorder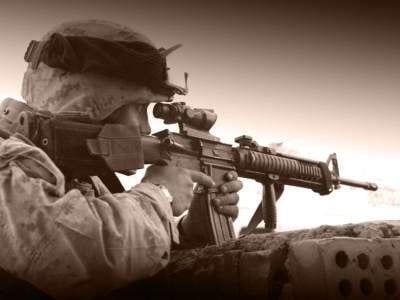 WASHINGTON. - As President Obama asks for $83 billion more to fund operations in Iraq an Afghanistan there are mounting concerns over the mental health of U.S. troops, specifically those returning from the battlefield.

The sights and sounds on the front lines will leave behind battle scars we can't see.

"Post traumatic stress disorder and traumatic brain injury, they're invisible. You can't see them and yet an awful lot of people are struggling with them and we know that now," said clinical psychologist Heidi Kraft, PhD.

The military is focusing efforts on better treating those injuries.

Over the past year, more than 150,000 troops have been tested prior to their deployments.

Those who've suffered concussions or head injuries will get follow up tests.

Dr. Chris Johnson is a combat researcher for the Navy.

He's hopeful treatment for brain injury will mirror the success of treatment for post traumatic stress disorder.

"We know where we want to go and we've made some tremendous progress in the area of PTSD. I think because the issue of traumatic brain injury is so new, that we can hopefully expect similar gains," Johnson said.

Heidi Kraft is a former Navy psychologist currently treating patients for combat trauma.

"These are psychological healthy people, that have been through something extraordinary. I tell my guys, you will get better. Not only will you get better, but you have the potential to even be stronger, more resilient," Kraft said.

Both of the experts we spoke with also spoke of something very important: Their biggest battle is still getting troops to seek treatment.

They're hopeful the research and education on brain injuries will help reduce the stigma the injuries could effect their careers.