H1-N1 outbreak probable in Pacific Northwest: 2 Western Washington students in intensive care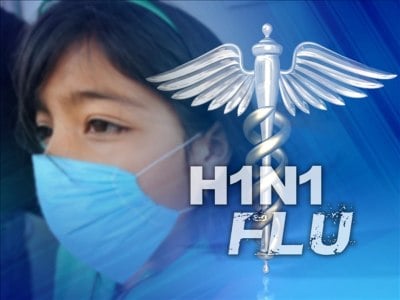 SPOKANE, Wash. - School officials in Oregon and Western Washington announced a new round of school closures Thursday night and Friday morning even as reports began to circulate that two high school age students in Western Washington had been hospitalized with flu-like symptoms. That brought the number of Pacific Northwest schools to seven spread out over four counties between the two states.
As of 7:30am Friday morning seven schools were closed in Western Washington because of probable swine flu infections. Odyssey Elementary School in Mukilteo, Madrona K-8, Aki Kurose Middle School and Stevens Elementary in King County and Woodmont Elementary School in Des Moines in the Federal Way School District were all scheduled to be closed Friday. Just before 7:00am Clover Park School District officials announced that Lakes High School in Lakewood would be closed Friday.
Clover Park School District superintendent Debbie LeBeau said that the school had been closed as a precaution because three students at Lakes High School could have flu-like symptoms. KIRO-TV reports that two of the three students have been hospitalized at Madigan Army Medical Center and are in the intensive care unit in serious but stable condition.
Dr. Anthony Chen, director of health for the Tacoma Pierce County Health Department, said the closure of Lakes was "purely a precautionary measure" since the students had flu-like symptoms but have not been confirmed as having swine flu. LeBeau said all after school activities are canceled Friday and she will make the decision whether to reopen the school or not on Monday.
Western Oregon University in Monmouth, Oregon cancelled classes and extracurricular activities late Thursday night because of a probable case of H1-N1 swine flu. In a message sent to the WOU community University President John Minahan said, "A Western Oregon University student exhibited flu-like symptoms earlier this week. The student tested positive for influenza A at the WOU Student Health Center. The student, who lives off campus, is receiving medical treatment." The school which has an enrollment of just under 5,000 students said that it would remain closed through Monday.
Testing in both Washington and Oregon have so far only been able to identify probable cases and send biological samples to the Centers for Disease Control in Atlanta for actual confirmation of the H1-N1 swine flu. The CDC says that's about to change. The acting director of the Centers for Disease Control and Prevention said Thursday that states will be sent kits to do their own tests.
Friday morning the World Health Organization announced that The number of confirmed cases of the H1N1 virus stands at 331 people up from 257 the Thursday.
The CDC's latest update said there have been 109 cases including 50 in New York, 26 in Texas and 14 in California.
Here's a look at the swine flu outbreak in the Pacific Northwest as of Friday morning:
WASHINGTON: At least 16 probable cases, including the three students from Lakes HS and a pediatrician who treated patients at a clinic in Everett. So far there's only been one probable case identified in the Spokane area and no schools have been affected.
IDAHO: Officials say Idaho's first probable case of swine flu has been sent to the Centers for Disease Control and Prevention for confirmation. The patient is a woman from Kootenai County in her 60s who recently traveled to Texas.
OREGON: State health officials say a Multnomah County woman is the state's first probable case, but the disease has not yet been confirmed. Three other possible cases are being tested including the WOU student in Monmouth. Classes and activities at WOU are cancelled through Monday.
ALASKA
: No cases reported.