Third positive H1N1 swine influenza test result in Spokane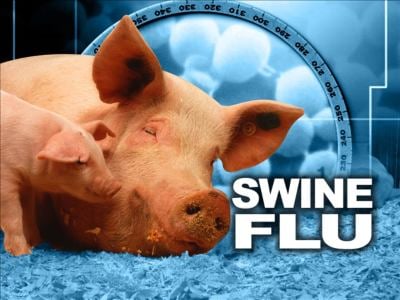 SPOKANE, Wash. - The State of Washington's Department of Health has confirmed that Washington State now has 176 confirmed and 19 probable cases of H1N1 swine flu.
Spokane received confirmation of its third case Monday afternoon. The newest Spokane case is in a female in her teens who attends Mountain Side Middle School. Although the student was not in school during the time when they would likely have been contagious, parents of those who attend the school are being asked to keep their teens home from school if they have a fever, cough, headache, body aches, diarrhea or vomiting.
"We expect that we will continue to see more cases, and the important thing for people to do is to try to avoid getting or spreading the H1N1 swine virus," said Dr. Joel McCullough, Health Officer for the Spokane Regional Health District.
"It is crucial for people who are sick to stay away from others, and that means staying home from work or school until they no longer have symptoms."
Although the virus is primarily causing mild to moderate symptoms, serious symptoms can occur. The Health District is stressing the importance of people taking simple actions to stop the spread of germs, including washing hands often, covering coughs with your sleeves - not your hands, and staying home from work or school if ill.
Dr. McCullough stresses that for most people who catch the H1N1 swine flu virus, symptoms can be managed at home through proper hydration and fever reduction. People should contact their health care provider by phone if they have serious symptoms such as high fever (102), difficulty breathing, or other symptoms, which would normally cause a person to seek medical care.