Women of Faith Event Expecting 9,500 Women at Spokane Arena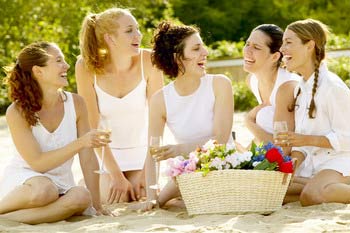 In these challenging times, women are turning to the Nation's Largest Live Event for Women, which has attracted more than 4 MILLION women from across the country and which focuses on providing women with hope and inspiration. The Women of Faith event will bring together thousands of women in the nation's largest scale female bonding and friendship experience connecting women from all walks of life in a deep and meaningful way - focused on helping them thrive in the face of the real, shared challenges they confront every day.
The Spokane event will feature a diverse line-up of musical artists, speakers and special guests, including GRAMMY Winner Steven Curtis Chapman, GRAMMY Nominee & "American Idol" break-out finalist Mandisa, Lisa Whelchel from TV's popular show "Facts of Life," acclaimed music artist Sandi Patty, and Nicole C. Mullen, music artist and 8-time Dove award winner.
Women of Faith will kick off the Spring 2009 Tour A GRAND NEW DAY in Spokane on May 29 & 30 at the Spokane Arena -- where nearly 9,500 women are expected to gather from Spokane and the surrounding areas for a much-needed opportunity to bond, connect and be inspired as a diverse array of musical artists, authors, and performers take the stage in a weekend designed to offer them renewed strength and hope as they forge ahead.
Throughout the 2-day event, women join together to experience music, comedy, drama and inspirational stories that leave a powerful, lasting mark on the lives of the women who participate. Women of Faith has been going strong since 1996 and has a proven track record as the Nation's Largest Women's Conference. Registrations sell quickly and well in advance of the event. They are available and can be ordered on www.womenoffaith.com or by calling 888-49-FAITH.