Spokane, Coeur d'Alene record new Swine Flu cases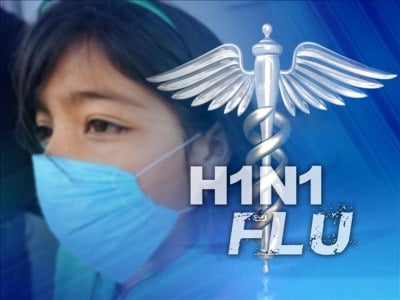 SPOKANE, Wash. - The State of Washington's Department of Health has confirmed that Washington State now has 410 confirmed cases of H1N1 swine flu. Spokane received confirmation of its fourth case Monday afternoon.

The newest Spokane case is an elementary school student who attends St. Charles School. Parents of those who attend the school are being asked to keep their kids home from school if they have a fever, cough or sore throat, diarrhea or vomiting.
"Early research on this virus shows that children are more susceptible to catching it than are older people," said Dr. Joel McCullough, Health Officer for the Spokane Regional Health District. "Because it spreads easily we need parents who have a sick child to keep them home from schools and childcare until the child no longer has symptoms."
Dr. McCullough said the area will continue to see more cases and that although the virus primarily causes mild to moderate symptoms, serious symptoms can occur. The Health District is saying everyone should take preventive actions to stop the spread of germs, including frequent hand washing and people who are sick should stay home and avoid contact with others in order to limit further spread of the disease.
Positive H1N1 swine influenza test result in Coeur d'Alene student

Letters were sent home with Ramsey Elementary students Monday to notify parents of a case of H1N1 swine flu.
The school district said the child remains home, is recuperating and is no longer contagious; the child did not require hospitalization. No family members have contracted the disease. The child does not have any siblings in the school district.
In accordance with guidelines from the Centers for Disease Control (CDC) and the advice of Panhandle Health District, the Coeur d'Alene School District said they are not closing the school. However, the District said they are notifying all schools of the case, and are taking extra precautions. The custodial staff will be increased at the school Monday night to do additional disinfecting of doorknobs, railings and other areas that are commonly touched by students.
The letters that went home with students alerted parents to the symptoms of H1N1 (swine flu) and asked them to monitor their children. If a child has a fever of 100 degrees or above, has a cough and sore throat or any upper respiratory symptoms, and occasionally has diarrhea and vomiting, parents are asked to keep the child home for seven days, consult their family physician and notify the school.
The district said School nurses will continue to monitor student illnesses and absences. They, along with teachers, will be reinforcing the message of the importance of frequent hand-washing and other measures that prevent spread of any disease.