Veterans Wheelchair Games needs volunteers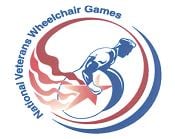 ---
ADVISORY
: KHQ is holding a Help Center Thursday evening from 5 to 6:30 p.m. If you would like volunteer for the Veterans Wheelchair Games, call 509-443-1111 during that time to find out how you can help.
---
SPOKANE, Wash. - More than 3,000 volunteers are needed to assist with the 2009 National Veterans Wheelchair Games, taking place in Spokane, Wash., July 13-18, 2009. It is the second time the Games have been held in the state of Washington.
Volunteers are needed to assist with registration, meals, transportation, site set-up, timing, scoring, towel and water distribution and other important tasks. All volunteers will receive a Games T-shirt and the satisfaction of helping veterans with disabilities achieve a tremendous personal triumph.
Volunteers under age 18 must have written parental guardian permission to participate in this volunteer program.
"Now is the time for the Spokane's residents to come together to welcome with pride and gratitude our amazing wheelchair athletes," said Sharon Helman, director of the Spokane VA Medical Center. "I encourage the residents of our community to volunteer and be a part of this inspiring event. It is an experience you will never forget."
More than 500 veterans are expected to compete this year, making the National Veterans Wheelchair Games the largest annual wheelchair sports competition in the world. Athletes come from across the United States, Puerto Rico and Great Britain, and represent veterans who have served from World War II to Operations Iraqi Freedom and Enduring Freedom.
Among the featured 17 competitive events are handcycling, power soccer, basketball, weightlifting, track, field and softball.
To volunteer for the 29th National Veterans Wheelchair Games in Spokane, contact Kathy Kovalesky, Volunteer Coordinator for the Games, at (509) 434-7510 or Kathleen.Kovalesky2@va.gov; or download the volunteer application online at www.wheelchairgames.va.gov.