Conventions and events helping to feed Spokane's economy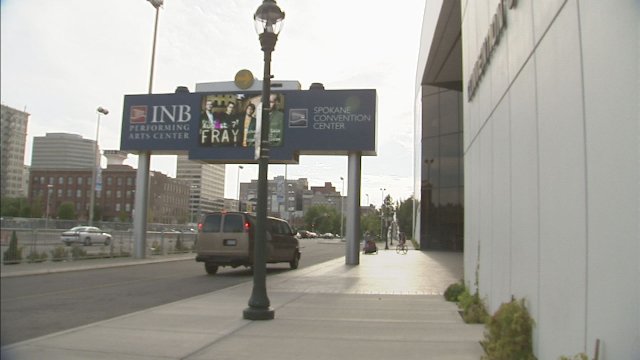 SPOKANE, Wash. - While one major event wrapped up this past weekend, more are headed our way, bringing another boost to Spokane's economy.
The Spokane Convention and Visitors Bureau said there was a record number in attendance at the Veterans Wheelchair Games and a number of conventions and events are coming in August, which is good news for local businesses.
The Spokane Convention and Visitors Bureau said the local economic impact of August events will be $1.8 million they said that's a conservative number.
The Convention and Visitor Bureau's President, Harry Sladich, said Spokane continues to stay steady economically, especially when it comes to hotels.
Sladich says through May, Spokane's occupancy rates are down 6.6% compared to Seattle which is down by 14%. Spokane's room rates are down only 1.6% compared to 10% in Seattle.
Local restaurants credit the convention season with keeping them busy, "We definitely see extra business, this summer has probably been as busy as it has been because of a lot of the conventions we had," said Italian Kitchen waitress Jessica Granly.
The Bureau adds they're already ahead of schedule as far as booking events and conventions for next year.
Some of the big events coming in August include the Highland Games, Spokane Falls Northwest Indian Encampment and Powwow, and Northwest Outdoor Clubs.
Slavich said despite the tough economy, there haven't been any groups that have cancelled, however he adds attendance has slipped a little bit.
Cindi DeHoog
KHQ Reporter