Arenacup Media Day for Shock in Las Vegas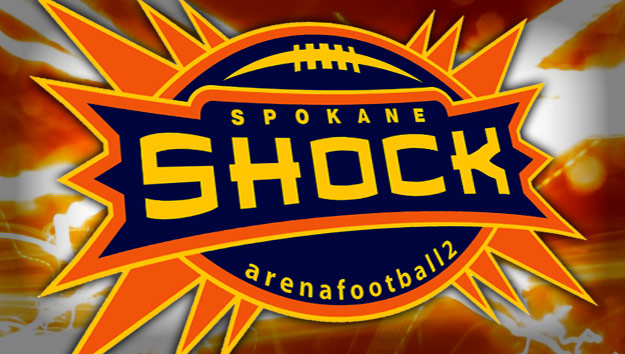 LAS VEGAS, Nev. - The following quotes were taken from Friday's Media Day from members of both the National Conference Champion Spokane Shock and American Conference Champion Wilkes-Barre/Scranton Pioneers about the upcoming 2009 ArenaCup set to kickoff at 7:00 p.m. PT tomorrow night - Saturday, August 22 - at Spokane Arena.
SPOKANE HEAD COACH ADAM SHACKLEFORD:
"Just take a look back at the season. Film never lies - these are the two best teams."
SPOKANE QUARTERBACK NICK DAVILA:
"It feels good to be here. This has been one of the main goals for the team, the thing we've been playing for all year. It's going to be fun to play in front of my family."
SPOKANE DL BEN MCCOMBS:
"It's great to be here. This is the reason I came to Spokane - it was the best opportunity to get to this game. We're one step away from getting the ring, and that's something I've been waiting on a while."
WILKES-BARRE/SCRANTON HEAD COACH RICH INGOLD:
"I am honored to be a part of this. This is going to be a great game."
WILKES-BARRE/SCRANTON QUARTERBACK RYAN VENA:
"I'm very excited to play in my second championship game. We're going to play our heart out and do our best to bring home the win."
WILKES-BARRE/SCRANTON DB MICHEAUX ROBINSON:
"[Saturday] we're going to have to play hard and give it all we've got."
On his Defensive Player of the Year award:
"It's an honor, but I have to give credit to my defense. It's a team honor even if they try to put my name on it."
About af2
With the ArenaCup Championship this Saturday capping off its 10th anniversary season, af2 serves as a vehicle to bring Arena Football to small-to-midsize cities and as a developmental league with an unmatched history of sending players, coaches and officials to major professional football leagues each year. Log on to www.af2.com for more information.