Demand for "H1N1 masks" exceeds supply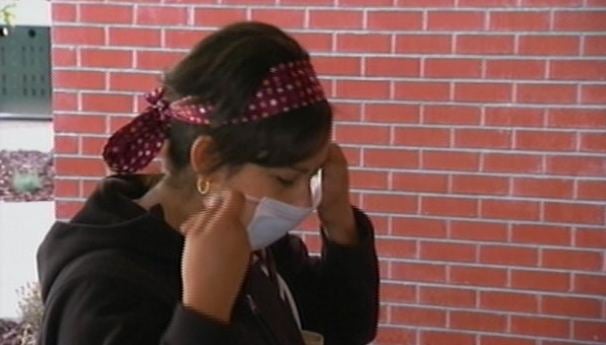 CLEVELAND, Ohio. - Fear of an H1N1 pandemic has created a shortage of surgical masks nationwide.

The so-called N-95 mask was developed to bunker the public from those with swine flu and other airborne illnesses.

There are many different masks on the market, but Buckeye Medical Supply manager Mary Barta says not all of them block the H1N1 virus.

"You're not just looking for a mask, you're looking for an N-95 classification mask," Barta said.

Barta can't keep enough of them on the shelves.

Her clients are hospitals, doctor offices and individuals.

The masks are on back-order with so much overstocking going on nationwide.

"They're telling us that they're back-ordered now and that they will give us a release date when they can. They're sending them out on an allocated basis," Barta said.

In a pandemic situation, the Occupational Safety and Health Administration estimates a single healthcare worker would use up to 2,000 masks.

That doesn't leave much for the travelers and those dealing with the public daily.

"I made sure I got a regular flu shot before the flight," traveler Marian Sinko said.

While the use of particulate masks seem common elsewhere, they will get you more than a few strange looks at Cleveland Hopkins International Airport and different opinions about their use.

"I don't see myself putting one of those on. I have seen different opinions about whether those work or don't work," traveler Ralph Lunt said.

"Would I wear the mask? Yeah, I think I would," traveler Mike Sinko said.

Ultimately, the need this flu season for particulate masks is anybody's guess.

While supply catches up with demand, Barta says try a hand sanitizer.

They can be just as effective.

Another issue, brought up in published reports earlier Monday, was that the majority of mask manufacturers are outside the U.S.

The concern is that, in a pandemic situation, those suppliers would first take care of their own country before the United States.