Port Orchard woman died in Haiti earthquake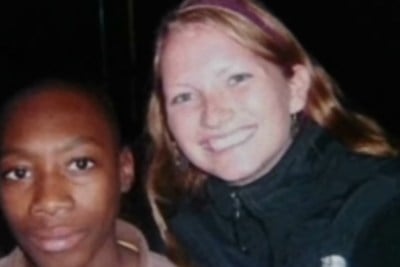 >>Molly was publishing a blog from Haiti while volunteering. To read her blog, head to mollyinhaiti.blogspot.com/

PORT ORCHARD, Wash. - A Port Orchard family has received the news from Haiti they've been dreading.

Their daughter, Molly Hightower, was killed in the collapse of a building at a Port-au-Prince orphanage where she had been volunteering.

Her uncle Craig Hightower told KOMO Radio Friday that a search crew from Virginia called Molly's parents and told them she had been found dead. She had been on the fifth floor of a seven-story building that collapsed in the quake.

Hightower had been providing physically therapy to handicapped children at the Friends of the Orphans.

The 22-year-old went to Bellarmine Preparatory School in Tacoma and majored in French at the University of Portland. She went to Haiti in June.
Molly's uncle, Father Craig Hightower is a priest at Gonzaga University.
Americans crowd Haitian airport trying to get out

One hundred and sixty U.S. citizens have been desperately waving their passports in the air in a chaotic scene at the airport of Haiti's devastated capital.

U.S. soldiers are sorting the Americans for evacuation, pulling Canadian, French and other citizens from the crowd.

Muriel Sinai, a 38-year-old nurse from Orlando, Florida, says she's been at the airport without food or water since Wednesday.

"We've had people crying, people passing out," said Sinai.

Beatrice Aristide, holding her 19-month-old daughter Stephanie in her arms, adds: "I don't know how much longer we can stand."

People without citizenship are angry. Says Vladimir Lexus, a 23-year-old musician who lives in Miami: "I can't believe this!"