Zags win sixth straight with 68 - 50 win over USD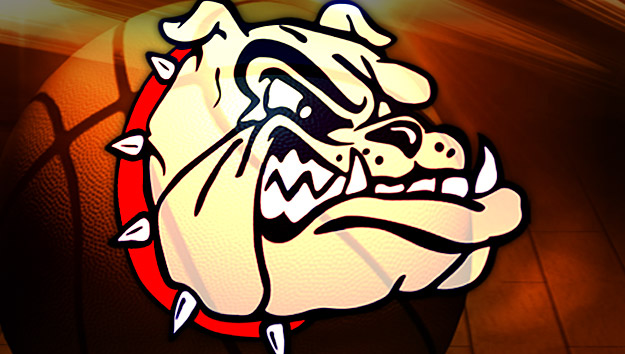 SAN DIEGO, Calif. - The Gonzaga Bulldogs are on a roll away from home.
Elias Harris scored 20 points and Steven Gray added 17 to lead the Bulldogs to their sixth straight victory, 68-50 against San Diego on Saturday night.
They've won four straight on the road, as well as a victory over Oklahoma at the Spokane Arena, just minutes from Gonzaga's campus.
"I told them that's as good of a five-game stretch as I've ever seen one of our clubs play, especially in lieu of the fact that all of them were on the road and none of them on our home floor," coach Mark Few said. "It's a heck of a job. I'm really proud of them."
Demetri Goodson added 12 points for the Bulldogs (14-3, 3-0 West Coast Conference). Matt Bouldin was held to six points, well below his team-leading 15.9 average. Center Robert Sacre had 10 rebounds, six points, four blocked shots and three assists.
De'Jon Jackson scored 14 points and Brandon Johnson 13 for San Diego (8-12, 1-3).
Trailing 18-15, the Bulldogs gained control with a 13-0 run late in the first half en route to a 33-24 halftime lead. Harris scored eight points in the run and Goodson had a 3-pointer.
USD went cold for nearly six minutes. Jackson made a layup with 7:32 left for an 18-15 Toreros lead. USD didn't score again until Roberto Mafra made a bank shot with 1:35 left, and by then it trailed 28-20.
The Zags stayed hot to open the second half, with Gray making two 3-pointers during an 8-2 run that extended the lead to 41-26.
USD got the deficit back to single digits, only to have Gray make a baseline layup, Bol Kong a 3-pointer and Gray another layup for a 52-40 lead with 11:47 to play.
"I think we showed this weekend and during this trip that we can win track meets like at Illinois or at Saint Mary's or we can grind it out with you," Few said. "We had to grind one today."
Gonzaga won 85-83 in overtime at Illinois on Jan 2. The Zags were coming off an 89-82 win at Saint Mary's.
"Their team seems to be way more mature than they've been and knows how to close games," Johnson said.
USD shot only 34.5 percent.
"The shots we took tonight, a lot of them we're tough," USD coach Bill Grier said. "Now they had a lot to do with that."
The Zags return home for a game against Pepperdine on Thursday. It will be their first home game since Dec. 28.
"Before this game in the locker room guys were jumping around and ready to play," Goodson said. "We knew how big this game was for our team. At practice we were very focused. It will be good to finally get home and play in front of our fans."
Associated Press