Shootings may be gang related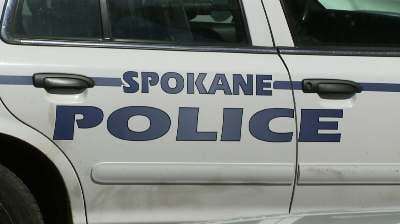 SPOKANE, Wash. - Two shootings early Sunday morning are currently under investigation and may be gang related, according to Spokane Police.

Around 1:45 a.m. police responded to the 800 block of E. Lyons on the report of shots fired. When they arrived on scene officers found a car had been hit by several rounds.

Later in the morning, police received a similar call, this time coming from the area of N. Nevada and E. Joseph.

No one was injured in either shooting.

Police believe the shootings may be related and are being investigated as gang-related.

If you have any information, you are asked to call 625-4264.
Most Popular Stories

Most Popular Stories

More>>

SPOKANE, Wash. - Update: Detectives have identified the woman found in the Spokane River September 15 just hours after releasing a rending of what she may have looked like. Detectives continue to work to determine what occurred prior to her death.

>>

SPOKANE, Wash. - Update: Detectives have identified the woman found in the Spokane River September 15 just hours after releasing a rending of what she may have looked like. Detectives continue to work to determine what occurred prior to her death.

>>

HAYDEN, Idaho - Old Glory flies triumphantly above Hayden Meadows Elementary. But, every day at the end of school, three keepers of the flag make sure she's in safe hands. Fifth graders Naylan Tuttle, Jack LeBreck, and Casey Dolan go through the steps necessary to make sure the U.S. flag is properly folded and stored without it ever touching the ground.

>>

HAYDEN, Idaho - Old Glory flies triumphantly above Hayden Meadows Elementary. But, every day at the end of school, three keepers of the flag make sure she's in safe hands. Fifth graders Naylan Tuttle, Jack LeBreck, and Casey Dolan go through the steps necessary to make sure the U.S. flag is properly folded and stored without it ever touching the ground.

>>

SPOKANE, Wash. - Initiative-1639 has been the root of controversy ever since supporters began asking for signatures. It became even more complicated when the Washington Supreme Court overturned a Thurston County judges decision after the judge initially threw out over 300,000 signatures saying the petition didn't follow election law claiming it was unreadable.

>>

SPOKANE, Wash. - Initiative-1639 has been the root of controversy ever since supporters began asking for signatures. It became even more complicated when the Washington Supreme Court overturned a Thurston County judges decision after the judge initially threw out over 300,000 signatures saying the petition didn't follow election law claiming it was unreadable.

>>

SPOKANE, Wash. (AP) - A new 100-bed psychiatric hospital is coming to Spokane. The Inland Northwest Behavioral Health hospital, which opens to patients in October, will have about 200 employees. The Spokesman-Review says the $33 million facility will be split into four units, each with 25 beds for inpatient services. One unit will be reserved for adolescent patients between the ages of 13 and 17.

>>

SPOKANE, Wash. (AP) - A new 100-bed psychiatric hospital is coming to Spokane. The Inland Northwest Behavioral Health hospital, which opens to patients in October, will have about 200 employees. The Spokesman-Review says the $33 million facility will be split into four units, each with 25 beds for inpatient services. One unit will be reserved for adolescent patients between the ages of 13 and 17.

>>

PLAYA VISTA, Calif. - A contractor was caught on camera creeping through children's clothing at a home in Playa Vista, California. According to NBC Los Angeles, the repairman came to Jason Cooper's condo to fix several scratches in the hardwood floors. But Cooper could never fathom what he would later find on his security camera, which is positioned in clear view on his daughter's crib.

>>

PLAYA VISTA, Calif. - A contractor was caught on camera creeping through children's clothing at a home in Playa Vista, California. According to NBC Los Angeles, the repairman came to Jason Cooper's condo to fix several scratches in the hardwood floors. But Cooper could never fathom what he would later find on his security camera, which is positioned in clear view on his daughter's crib.

>>