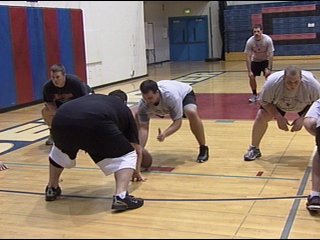 YAKIMA, Wash. --The Yakima Valley Warriors are filling out their roster. They expect to have up to 15 players from in the state and a total of 25 players.
The Warriors open up their 1st season in team history March 20th at Wenatchee Valley.
The team plays in a different league than the Tri-Cities Fever but don't think coaches aren't excited for the season.
"There is no limit to how far these guys could really go," said Head Coach Lance Brown. "Because, you've got this little group that has come in here, they've all got college experience. Some of them have played high school ball but when you watch them all together, it's a nice fluid motion. It's beautiful. And that's what you want. You want that type of chemistry. You want that type of foundation. Because what we've got here, the skies the limit."