Tickets for GU women's NCAA Tourney games on sale today; Men's sold out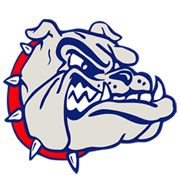 SPOKANE, Wash.- Heads up Gonzaga University fans, tickets will go on sale Tuesday morning at 9:00am for the Women's NCAA Championship Tournament. The #7 seeded women face off against #10 University of North Carolina Saturday night in Seattle at 7:30pm. If they win, they'll face either #2 Texas A & M or #15 Portland State University in Monday's second round.
The #8 GU men play Friday in Buffalo, New York against #9 Florida State. If the Zags win, they'll likely face #1 Syracuse, and the outcome of that game is anyone's guess. Heading into this tournament, the men are ranked 18th in the ESPN/USA Today men's basketball poll.
The top four team should be pretty familiar to college basketball fans: Kansas, Kentucky, Duke and Syracuse earned No. 1 seeds in the NCAA tournament, and landed in that order in the final ESPN/USA Today coaches' poll of the regular season. This is the Zags 12th appearance in the big show. Tickets for the preliminary rounds on the men's side are now sold out.
If you want tickets to the preliminary rounds on the women's side today is the day to buy them. But there is a catch. To be eligible to buy the tickets at 9:00am Tuesday morning, you have to be a current Bulldog Club Member, or a GU Basketball Season Ticket Holder, or an Athletic Benefactor, or a Student. If you aren't, you'll have to wait until noon and hope they're not all sold out.
The tickets are $21 per session. If GU moves to the second round ticket holders will be automatically billed another $21. The only way to buy is over the phone with Visa or Mastercard: 509-313-6000.