Police searching for fugitive considered armed and dangerous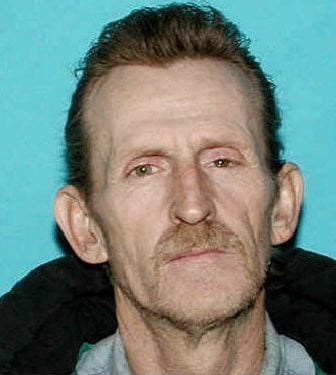 (Police are looking for Leland Elroy Dunnagan. They consider him to be armed and dangerous)
BONNER COUNTY, Idaho - Authorities are searching for a fugitive that escaped from police custody whom they consider to be armed and dangerous.
On Monday March 15, Idaho State Police were investigating 52-year old Leland Elroy Dunnagan, in connection to a recent burglary. Police placed him under arrest for being a convicted felon, in possession of a firearm, while at his resident at 12 Wellington Road in Sandpoint, Idaho.
Dunnagan was placed in handcuffs and secured in the back of a patrol vehicle. Police say he then managed to escape and is currently at large.
A $100,000 arrest warrant for a felon in possession of a firearm and escape has been issued for Dunnagan.
Dunnagan is considered armed and dangerous. Police say he is possibly in the company of 53-year-old Allen Lee Dunnagan, Sr. They are possibly driving a blue Nissan Pathfinder with Idaho plates of 7BE9576.
If you encounter Dunnagan, you are asked to keep a safe distance and please call 911.
Most Popular Stories

Most Popular Stories

More>>

KHQ.COM - Most mothers can only hope by the time their children grow up and move out of the house, they've learned all the necessary things to be a successful adult, including the basic knowledge that a turkey must be cooked in an oven, or perhaps in a smoker... NOT in a microwave. For this reason a new prank-challenge going around on Facebook is resulting in some hilarious text conversations between mothers and their grown children.

>>

KHQ.COM - Most mothers can only hope by the time their children grow up and move out of the house, they've learned all the necessary things to be a successful adult, including the basic knowledge that a turkey must be cooked in an oven, or perhaps in a smoker... NOT in a microwave. For this reason a new prank-challenge going around on Facebook is resulting in some hilarious text conversations between mothers and their grown children.

>>

Spokane firefighters are on the scene of a fire at a five-story garage that's under construction near Sacred Heart on the South Hill.

>>

Spokane firefighters are on the scene of a fire at a five-story garage that's under construction near Sacred Heart on the South Hill.

>>

All eastbound I-90 lanes near Evergreen in Spokane Valley were closed this morning after a semi flipped onto its side. It started with an erratic driver in a black pickup truck slamming into a passenger car.

>>

All eastbound I-90 lanes near Evergreen in Spokane Valley were closed this morning after a semi flipped onto its side. It started with an erratic driver in a black pickup truck slamming into a passenger car.

>>

LYNNWOOD, Wash. - A 20-year-old Washington state man has been sentenced to less than three years in prison for raping a high school student as she died from a drug overdose and texting semi-nude photos of her. The Daily Herald reports that Brian Varela pleaded guilty to second-degree manslaughter, third-degree rape, and unlawful disposal of remains as part of a plea deal in the February death of 18-year-old Alyssa Noceda.

>>

LYNNWOOD, Wash. - A 20-year-old Washington state man has been sentenced to less than three years in prison for raping a high school student as she died from a drug overdose and texting semi-nude photos of her. The Daily Herald reports that Brian Varela pleaded guilty to second-degree manslaughter, third-degree rape, and unlawful disposal of remains as part of a plea deal in the February death of 18-year-old Alyssa Noceda.

>>

COEUR D'ALENE, Idaho - The eagles that flock to Wolf Lodge Bay on Lake Coeur d'Alene in search of Kokanee are already breaking records. According to wildlife biologists with Bureau of Land Management, 55 bald eagles have been spotted in just the first week of the season.

>>

COEUR D'ALENE, Idaho - The eagles that flock to Wolf Lodge Bay on Lake Coeur d'Alene in search of Kokanee are already breaking records. According to wildlife biologists with Bureau of Land Management, 55 bald eagles have been spotted in just the first week of the season.

>>

Police are investigating a homicide in Bonner County. Early on November 12, police apprehended 71-year-old James Michael Costello Sr., after a vehicle pursuit.

>>

Police are investigating a homicide in Bonner County. Early on November 12, police apprehended 71-year-old James Michael Costello Sr., after a vehicle pursuit.

>>