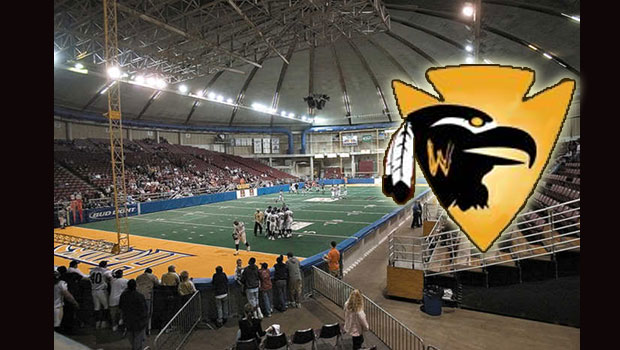 YAKIMA, Wash. -- The Yakima Valley Warriors are working on a possible return in 2012. Team CEO/Founder Michael Mink is currently in discussion with the Indoor Football League and the Yakima Sundome. The Warriors finished the 2010 season at 7 - 7 and drew over 2,000 fans per game. But, the team shut its doors for the 2011 season, saying they lacked enough community sponsorships and stability within their league.
Mink stated," I believe now is the best opportunity for a successful return for this team with Yakima unfortunately losing its pro baseball team. Hopefully, the Warriors will be able to get more corporate sponsorship and increased attendance to keep this franchise in Yakima Valley for years to come."
Team GM Adrian Johnson said, "We would like to thank the encouraging number of fans that want the Warriors back and the sponsors that stuck by us during our absence. We did a lot of good things in 2010 and look to make necessary changes to make this one of the top franchises in Arena/Indoor Football."