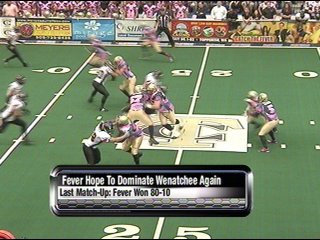 KENNEWICK, Wash. -- The Tri-Cities Fever hope they can press repeat on Wenatchee Valley Saturday Night.
The last time these two teams met, Tri-Cities led the Venom 45-7 at the half and held Wenatchee scoreless through the 2nd and 3rd quarters en route to an 80-10 win.
More importantly, the Fever had 0 turnovers in the game. Those types of mistakes are what have cost the Fever in their last two games, two straight losses.
"We need to make sure that we play well on the road this week, handle the travel well, and do everything we can to eliminate mistakes," said Coach Adam Shackleford. "Mistakes are losing football games for us right now. We're also playing good opponents that are executing their game plans but we're not able to keep ourselves in games because of our mistakes."