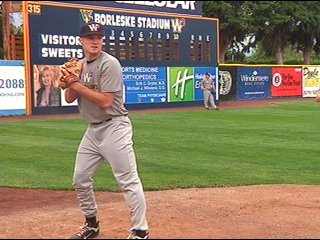 WALLA WALLA, Wash. -- There's no spring training or weeks of practice leading up to Opening Day. When the Walla Walla Sweets take the field for Opening Day Friday Night, it will be only the 3rd day the team has been together.
Wednesday marked the 1st official team practice on Media Day.
Players spent the day taking batting practice, pitching, and fielding ground balls. All the while, they were getting to know each other for the first time.
"It's a little awkward because all the guys are a little shy and they don't know how to break the awkwardness," said pitcher Jacob Overbay. "Once everybody starts to meet each other, it starts to run a lot smoother."
"I've always said that is one of the biggest challenges that we have is taking guys from all over the country, different colleges, and by the end of August, the middle of August, creating a cohesive unit, kind of everybody tugging on the rope in the same direction," said manager J.C. Biagi.
The Sweets open their season Friday night at 7:05pm at Borleske Stadium against the Corvallis Knights.