Fever resign linebacker Brandon Wilson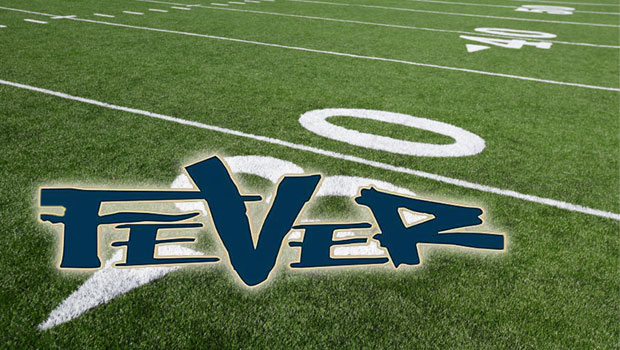 By Tri-Cities Fever
KENNEWICK, Wash. -- Returning to the Fever for the 2012 season, Brandon Wilson is looking to make a difference. Wilson's experience as a member of the 2011 Intense Conference Champion Fever team will be an asset on and off the field. Wilson is a 6'1" 250 lb linebacker and played at Illinois State.
Brandon Wilson's hometown is San Antonio, Texas. In his three years at Illinois State (2006 – 2008) he recorded 83 tackles, 12.5 sacks and 3.5 interceptions. In 2007 he led all ISU defensive linemen with 50 tackles and led the team with 6 quarterback hurries. During his 2008 season he had 28 tackles and finished the season with 5 tackles for loss, 5 sacks and 3 quarterback hurries.
During the 2011 season, Wilson played in 7 games for the Fever. He recorded 19 solo tackles, 1 sack, 1 interception for 14 yards, 2 forced fumbles and a broken pass. Wilson was sidelined during much of the playoffs from an elbow injury that he received during the victory over the Colorado Ice, however in the 4 playoff games he recorded 6 solo tackles and 1 assisted.
Since the conclusion of the 2011 season Wilson has chosen to make Tri-Cities his home. Wilson is not only establishing his home here, but his business as well. Wilson (majoring in Recreation and Park Administration), with defensive back Lionell Singleton, is establishing an after school academic and athletic program for the youth with local schools and a local church.