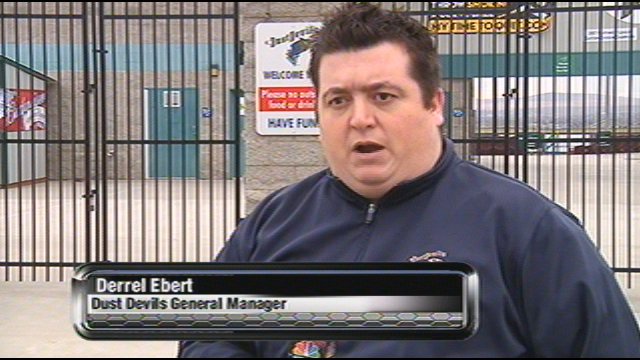 PASCO, Wash. -- The Tri-City Dust Devils are getting ready to welcome back their core coaching staff from last season.
Freddie Ocasio returns for his seventh season as manager. He is the reigning Northwest League manager of the year. The team also get back their pitching coach, hitting coach and trainer. Dust Devils general manager Derrel Ebert says having the same guys is important.
"The coaching staff - it's great with the Rockies to have that continuity because with the Rockies in general they always hire such great people. So having those guys here again is going to be a lot of fun for us. So it's great having Freddie back as the manager and Dave Burba as the pitching coach and Anthony Sanders as the hitting coach and Andy Stover as our trainer. I mean we have great relationships with every one of those guys so it will be great," Ebert said.