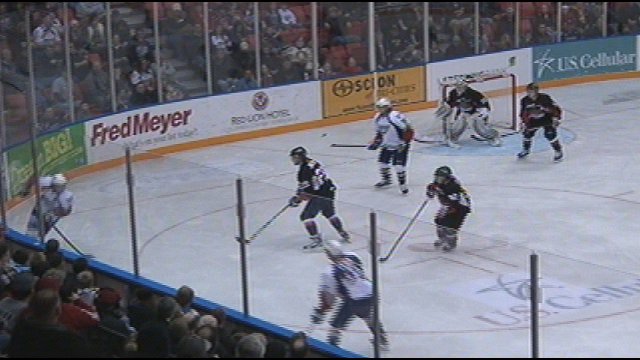 KENNEWICK, Wash. -- The Tri-City Americans are still in first place. Wednesday night the Portland Winterhawks lost to the Victoria Royals. So the Ams are still one point up.
After the playoff run ends, Brendan Shinnimin and Patrick Holland will start their NHL careers. In the last month they each signed three-year entry-level contracts.
"It's a dream that you have as a kid growing up playing hockey is to playing the NHL. You know, for me it's been quite a roller coater ride as to not being drafted even to the Western Hockey League, not being drafted to the NHL. To be able to sign a contract with Phoenix is, it's overwhelming," said Shinnimin, who signed with the Montreal Canadiens.
"It's pretty cool. It's just kind of nice to have your skills and your effort get recognized in that way," said Holland, who signed with the Phoenix Coyotes.