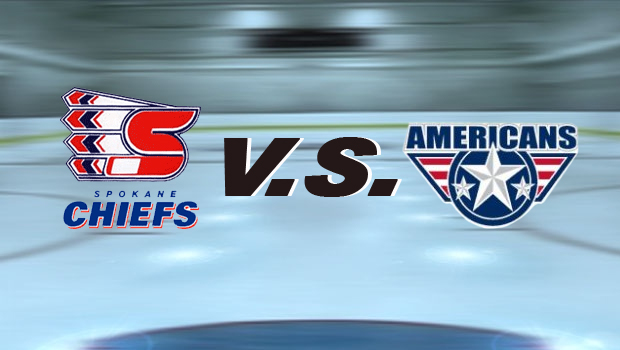 KENNEWICK, Wash. -- The Tri-City Americans appreciate the stellar playoff goaltending by Ty Rimmer. It is a big reason the Americans are tied with Spokane at one game apiece. Through the first two games of the conference semifinals, Rimmer recorded 58 saves. In the Americans' first round sweep of Everett, the conference goalie of the year allowed only six pucks in the net. Rimmer says he thinks he is playing his best hockey right now.
"I'm feeling good about my game. I'm seeing the pucks really well. The guys are letting me see the point shots and they're clearing the rebounds for me. It's my job to make the first save and that's what we've been doing," Rimmer said.
"Both goalies have been playing great. There's been lots of chances just both goalies have been playing great. So I don't know if that's going to continue in the low scoring department but I expect both goalies to keep playing well and we'll see what happens," forward Adam Hughesman added.