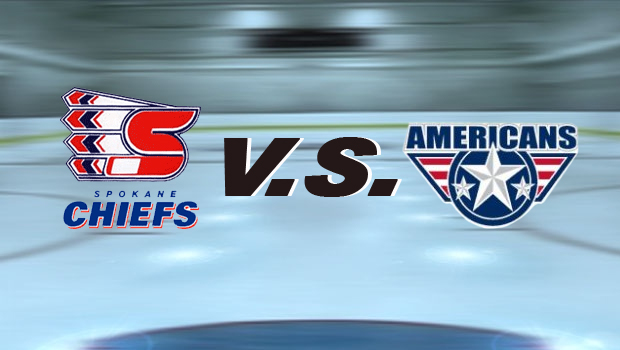 KENNEWICK, Wash. -- The Tri-City Americans beat the Spokane Chiefs Saturday night 5-3. With the win, the Ams take a 3-2 series lead.
Spokane struck first when Steven Kuhn scored early in the first period to give the Chiefs a 1-0 lead. The Americans responded in the first period when Patrick Holland scored his second goal of the playoffs. In the second period, Spokane again struck first to take a 2-1 lead. The Ams went on to score three times in the period on goals by Adam Hughesman, Mitch Topping and Justin Hamonic. The Ams added an empty-netter in the third period. Ty Rimmer had 21 saves in the win.
Game six will be Monday night in Spokane. The puck drops at 7:05 p.m.