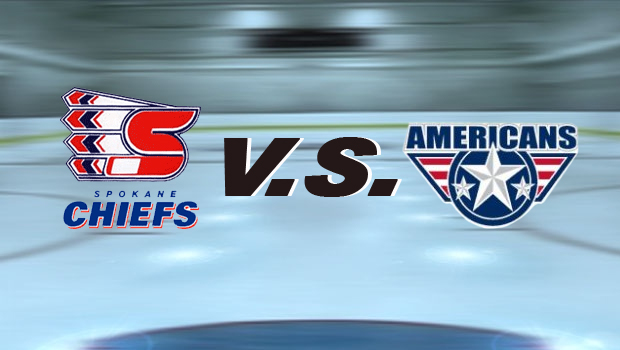 KENNEWICK, Wash. -- The Tri-City Americans and Spokane Chiefs are headed to game seven.
It is Wednesday night at the Toyota Center at 7:05 p.m. Monday night the Ams lost in overtime 4-3. All three Tri-City losses this series came in overtime. The Ams say despite the three tough losses, they are motivated and pumped up for a game seven.
"You know you're so close. One puck, one shot and the series is over. The guys, we were disappointed there's no doubt about it but boy I can't tell you we got some energy and we're excited for tomorrow night," head coach Jim Hiller said.
"We got a few bad bounces and we've lost those games. Give credit to them you know they've worked hard and they deserve those wins. We got to find a way to when we get in those situations to find a way to get the job done," forward Brendan Shinnimin added.
The other Western Coference semi-final between the Kamloops Blazers and Portland Winterhawks is also tied at 3-3.