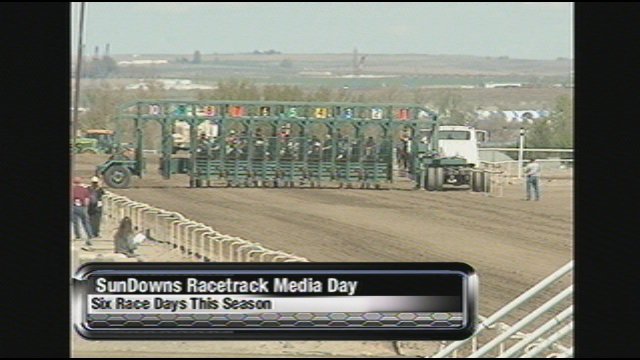 KENNEWICK, Wash. -- And they are off at SunDowns Racetrack. Thursday the top local jockeys, trainers and owners came out to welcome the spring horse racing season.
This Spring there are six racing days on the card. This Saturday and Sunday the gates open. Then more races the next two weekends after that. This is the second year in a row the meet has only been three weekends long. Still there is plenty of excitement for this season at the track.
"It looks like we're going to have a good meet. We have plenty of horses here. We have the Pot Of Gold futurity, which is for two year olds, quarter horses. They pay in advance to run in the race. It's always exciting you know because I take the winter of and come back. I'm always encouraged to come back here and get my racing season started," said Shorty Martin, SunDowns racing secretary and starter.