Three Rivers Lacrosse ShootOut tournament Hits Town This weekend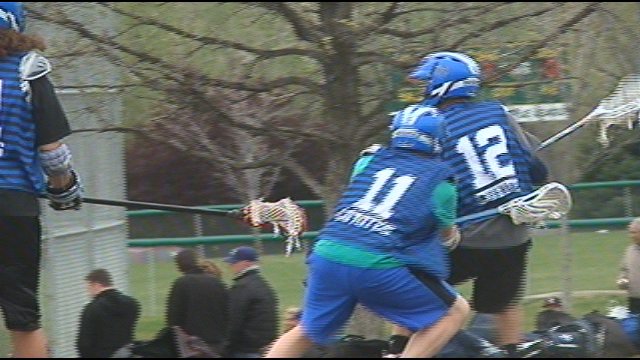 RICHLAND, Wash. -- Lacrosse is one of the fastest growing sports in the country. This weekend Tri-Cities will host a major club lacrosse tournament. It is the Three Rivers Lacrosse ShootOut.
Those who play the sport say once you get a stick in your hand, you will never want to play another sport again.
"It's the best sport there is. I've played every single sport I mean I started with basketball, baseball and football. Then I picked up a lacrosse stick and it's one of those sports that becomes a lifestyle," said Drew Wade, a member of the Three Rivers Coyotes club lacrosse team.
The Three Rivers Coyotes will be hosting the tournament this weekend. It is at Columbia Park in Kennewick. It brings in over 50 teams from around the Northwest.
"We started the tournament to be able to try and bring other teams to bring in competition over this way. It's lacrosse, lacrosse and more lacrosse all day long," said tournament director Rob Hart.
This is the sixth year for the tournament. The ages range from 3rd grade all the way up to high school.
The tournament also has a very large economic impact. According to the Tri-Cities Visitor and Convention Bureau, the tournament this weekend will bring in more than 2,500 people and more than $500 million to the Tri-Cities.
"Not only are we bringing in new sports tournaments into the Tri-Cities region, but we are also growing those existing tournaments where more and more people are attending those tournaments," said Kris Watkins, the Tri-Cities Visitor & Convention Bureau President & CEO.
For the Coyotes, the tournament is their chance to show everyone in the area what lacrosse is all about.