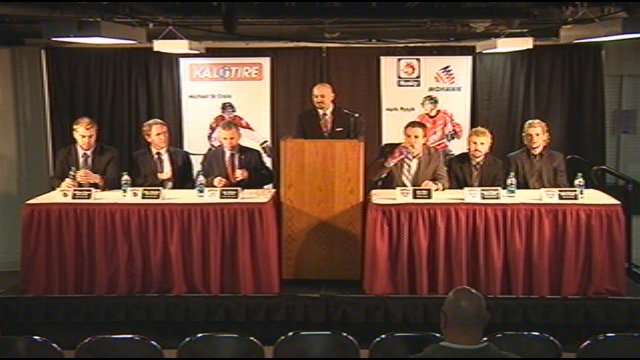 KENNEWICK, Wash. -- Early Friday the Tri-City Americans and Portland Winterhawks gathered to hype up the conference finals. Commissioner Ron Robison was there with a special announcement.
"And the Western Conference player of the year is Brendan Shinnimin of the Tri-City Americans," Robison exclaimed to an applause.
This season Shinnimin led the league with 134 points and signed an entry-level contract with the Phoenix Coyotes.
"There's tons of players in this Western Conference that are very worthy of being able to represent the west. For me to be able to do it is a pretty big honor. It's more than just me taking credit. There's a lot of guys up and down our lineup that helped me out," Shinnimin said.