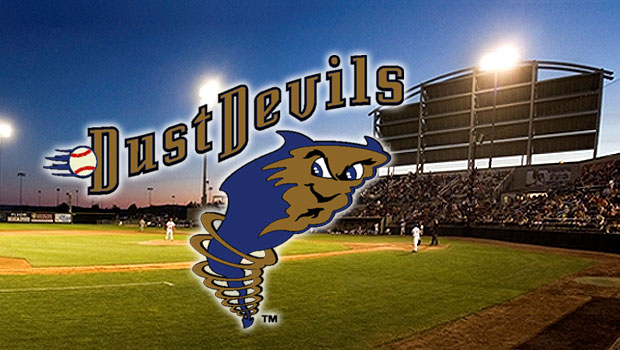 PASCO, Wash. -- T-minus four days until opening day for the Tri-City Dust Devils. The defending Northwest League East Division champions open the season Friday night at home against the Everett AquSox.
The Dust Devils are still trying to fill out their roster. Eight players return from last year. Tri-City is still waiting on recent MLB draft picks to join the club. They hope that happens sooner rather than later.
"It's better when you get them here quick before the season starts because obviously they have to go through a process where they get physicals and they have to see doctors and stuff like that. So the quicker we get them in here, the quicker we can get them on the field," manager Fred Ocasio said.
"We would like to get the draft guys in here as soon as possible. We got some work to do; our bump plays and for them to kind of learn the system and get comfortable and gel with the players. The sooner they get here the better just because we want to start meshing as early as we can," added first baseman Jordan Ribera, who played with Tri-City last season.