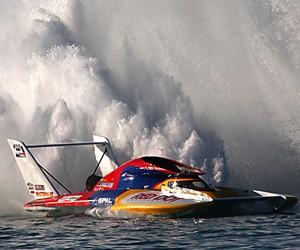 By Kathy Powell, Tri-City Water Follies
This Saturday, June 23, the U-17 Miss Red Dot/Silver Cloud Inns unlimited hydroplane will be testing on the Columbia River in preparation for the upcoming H1/Air National Guard unlimited hydroplane circuit.
The U-17 was highly competitive last year and will be looking to get off to a good start this year through the help of some valuable test time on the Columbia Saturday from 1 to 5 p.m.
Boaters are encouraged to use caution by staying a safe distance from the race course and to not interfere with any course operations associated with the testing.
This year's Lamb Weston Columbia Cup hydroplane race is July 27-29. Call the Tri-Cities Water Follies offices for tickets at 509.783.4675.