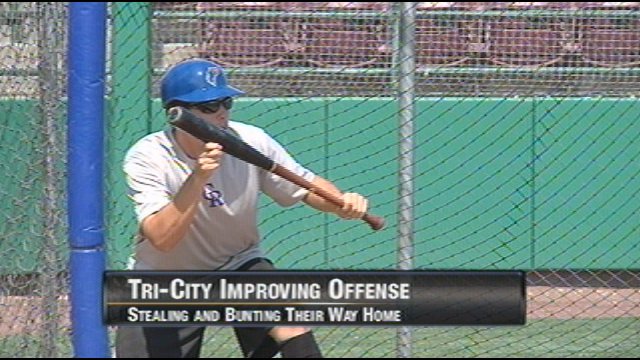 PASCO, Wash. -- The Tri-City Dust Devils have won eight of their last nine games. After a rough start when Tri-City was the worst hitting team in the Northwest League, bunting and small-ball are helping the Dust Devils get more runs across the board. They talk about how small-ball contributes to winning ball games.
"That's big time. As an organization, we believe in that a lot, especially at this level. Guys coming out of college, they need to learn how to do that. They need to learn how to bunt, move runners over, get the guy in from third base," Dust Devils manager Freddie Ocasio said.
"I think there's a lot of guys on this team up and down the lineup that can bunt really well. The bunting is going to be more of an aspect to our game as a team," Dust Devils third baseman Patrick Hutcheson added.