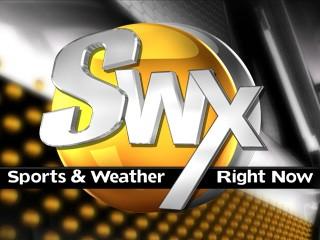 KENNEWICK, Wash. -- All this weekend the sixth annual Brian Clark Memorial Hockey Tournament runs at Toyota Arena.
The tournament honors Brian Clark, a local hockey player killed in a 2006 car crash. It brings in several former Tri-City Americans, including Johnny Lazo, Kyle Birch and Kyle Peters. Hanford alum and former Spokane Chief Seth Compton is also taking part. The event raises money for Safe Harbor Crisis Nursery.
"It's wonderful that the guys get together and remember him. They were such good friends and I enjoy the tournament. It's a pleasure to meet all the new kids and see all the old friends," said Sherry Clark, Brian's mother.
"Never got the privilege to meet him no, but from what I hear he was an awesome guy. The city has been so great to me when I played here, and especially the hockey community. So whatever I can do to give back I'm going to do it," added Lazo, who was with the Ams from 2007-2010.