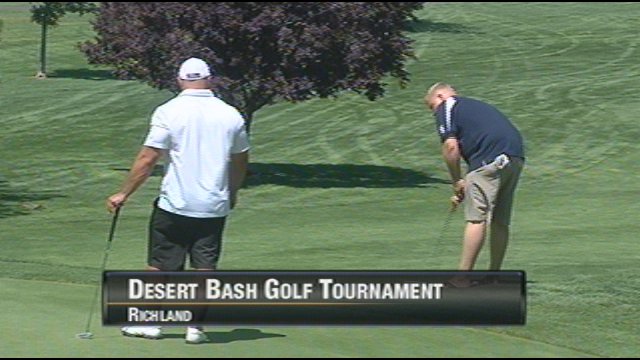 RICHLAND, Wash. -- Olie and Stu's Desert Bash charity golf tournament has wrapped up. The event raises money for the Carson Kolzig Foundation. Carson is Olie's son who was diagnosed with autism when he was 15 months old. The event has raised more than $1.2 million through auctions, sponsors and raffles. The Tri-City Americans co-owners appreciate all the support.
"I think it's first and foremost the community we live in. They really back something they believe in. The other thing is they physically see where their money is going with the Responding to Autism Center," Olaf Kolzig said.
"Well it's really been amazing to be honest. I remember year ago when we first started it. Who knew it would last this long and be this successful? But credit really has to go to Olie and his wife, Kristen, and the committee that sets this up and gets it ready to go," Stu Barnes added.