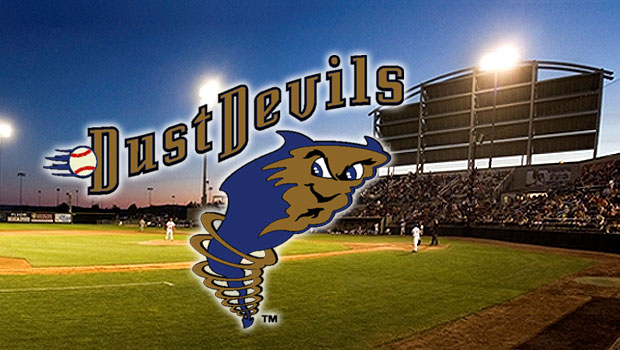 EUGENE, Wash. -- In a game that looked like all Emeralds early, the Tri-City Dust Devils plated five runs in the top of the 6th inning to tie the game at five, only to lose 7-5 to the Eugene Emeralds at PK Park.
Dust Devils pitcher Peter Tago was sharp through three innings, but ran into trouble in the fourth. Tago allowed three runs, and was done after four innings of work. Tago walked a season high seven batters.
Down 4-0 after five innings, the Dust Devils responded by scoring five runs in the top of the sixth. Eugene scored two runs in the bottom of the eighth to win the game.
Game four of the series takes place Tuesday night.