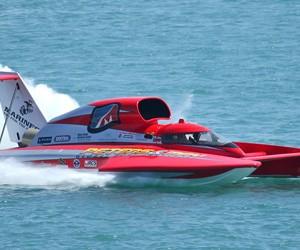 EDMONDS, Wash. -- The U-11 Peters & May team needs a new driver. JW Myers will not drive again this season. In Detroit Myers flipped his boat and injured his left shoulder. The part-owner raced in Tri-Cities and Seattle before deciding to stop driving.
Myers talks about the moment he knew his shoulder could not take any more. "Scott, my crew chief, we were loading a ladder up on top of his car, and I lifted it up over my head. It about brought me to my knees, and it really hurt. His eyes were like saucers, and he goes, 'you haven't been telling me the entire truth.' I have to admit, I kind of wasn't because I knew we needed as a business to keep moving forward. To go put somebody in there that's not familiar with the boat is a big risk," Myers said.
The Peters & May team have some new drivers in mind and plan to race in San Diego.