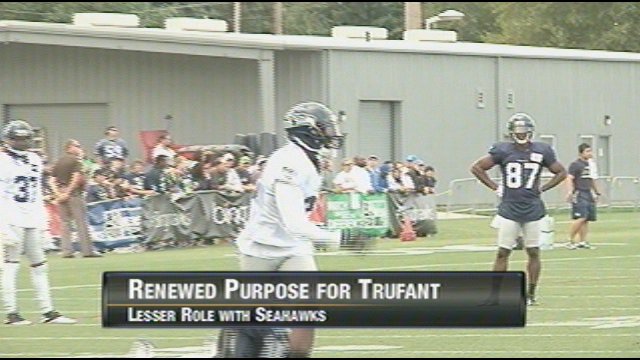 RENTON, Wash. -- Seattle Seahawks defensive back Marcus Trufant accomplished what Terrell Owens could not, survive the latest cuts. In March the Seahawks did cut Trufant but resigned him a month later. Trufant says he understands his new role, which is with the nickel defense against the slot receiver.
Trufant talked about what the off-season was like for him, saying "Its a different experience. It's the first time I was released. I got to come back. I'm back on the team. I'm in a different role. I'm trying to learn the new position, but overall it's been a good experience."
Trufant is truly a Washingtonian. The 31-year-old cornerback has spent the last ten years with the Seahawks. He went to Washington State University, and he is from Tacoma.
"That's where all my love and support is, where I grew up, where my mom and dad is, my kids and wife, and the Coug fans of course. So there's love to give back and I just enjoy it. It makes things a lot easier," Trufant said.