James Watkins (R) - Candidate for WA State Auditor
Posted:
Updated: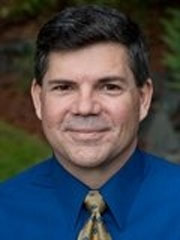 James Watkins is running for WA State Auditor
Political Party: Republican
Education: BBA, MBA, George Washington University
Spouse: Ashley (married 27 years; two children)
Religion: Christian
Date of Birth: April 5, 1960
Background: In the 23 years since earning my MBA, I've done over 150 performance audits. I've been a successful executive and principal consultant in large professional services firms, and run business units for Fortune 50 firms. I've worked with major federal agencies, non-profits, and innovative private sector businesses, large and small.


Please describe your top 5 priorities if elected State Auditor:

#1 - I will identify and promote ways to increase productivity and reduce costs Maintaining and strengthening the performance audit program granted by citizens' Initiative 900 is a top priority. In recent years, the legislature has repeatedly attacked the Auditor's Office in an attempt to strip funding and erode the Auditor's independence. And they've been successful, stripping $23 million from the funds we voted to give the Auditor for performance audits, using it instead to fund more tax audits of businesses. It's time for the Legislature to value performance audits as much as the citizens of Washington do. I will work with the Legislature and Governor to identify and implement common sense improvements to government operations that will save money and get more done.

#2 - I will fight fraud and abuse Finding and preventing fraud is the auditor's bread and butter. Effective audits, coupled with a strong State Employee Whistleblower Program are a great combination to identify misuse and abuse of public resources. But the State Auditor's Office does much more than that – I'll continue to support proactive training to help government financial managers look for signs of potential fraud. I'll also support regular audits to ensure government entities have sufficient internal controls in place to help limit fraud in the first place.

#3 - I will be a champion for open government Open government is integral to a transparent, accountable government. I believe passionately about public access and open government – about the need for government to be responsive and accountable to its citizens. Sunshine is the best disinfectant. For 20 years, Brian Sonntag has been Washington's biggest advocate for open government. He's instituted regular audits for compliance with open government laws. He's proposed mediation as an alternative to the cost of agencies and records requestors going to court. And jointly with the Attorney General, he's submitted legislation to promote open government. I will work to promote open and good government across the state and in the halls of the Legislature in Olympia.
#4 - I will make sure we get a dollar's value from every dollar we pay in taxes Since earning my MBA, I've worked successfully for 23 years to make organizations faster, more effective, and more efficient - and we need more of that in Olympia.

#5 - I will work for the taxpayers, not the government We need government we can trust. Citizens won't allow the legislature to raise taxes, so efficiency and cost savings are the only way to fund our shared priorities while rebuilding voter trust.