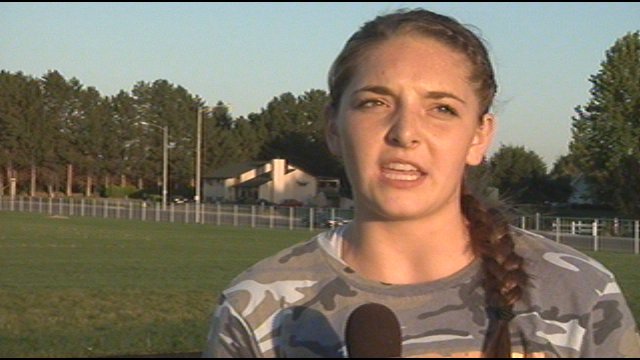 KENNEWICK, Wash. -- This week's Academic All-Star knows how to inspire. She wants to continue to help others in her future career. Southridge High School senior Emma Sanders is the Southridge ASB vice president. She is also involved in Leadership, National Honor Society and Ignite Club.
Emma talks about what inspires her to help other people, saying, "I just love getting people involved and getting people to want to be move involved in the school and get them out of their shell."
Sanders is the captain of the girls' soccer team and basketball team. Southridge girls' soccer coach Greg Sambrano said Sanders is a great leader.
"Very positive, communicates very well, respected by her teammates, coaches and peers," Sambrano said.
Sanders takes AP Statistics and AP Government. She plans to take her 3.95 GPA to Willamette University, eventually getting into teaching or communication.
"Generally speaking, help people out, maybe going into education and helping students want to follow their dreams and want them to become better for who they are as a person," Sanders said.
To nominate an Academic All-Star or see other recent ones, click here.