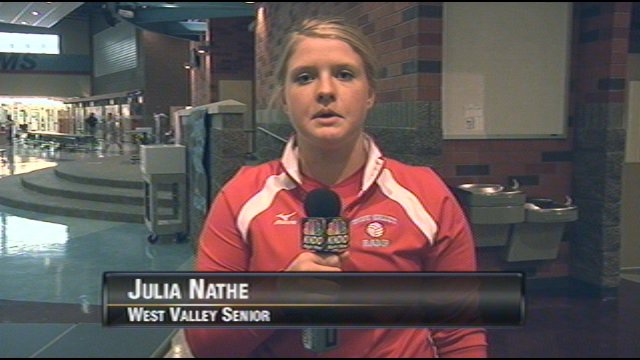 YAKIMA, Wash. -- This week's academic all-star plays on one of the top volleyball teams in the state, all while maintaining excellent status in the classroom. West Valley High School senior Julia Nathe has a 3.94 GPA. She takes AP and CHS classes including Biology, Spanish, History and Math.
"Julia is one of those girls who leads by example on and off the court. She's a hard worker. She works just as hard in the classroom as she does on the floor," head volleyball coach Katie Hinckley said.
Julia wants to attend the University of Washington where all four of her siblings went.
"I really want to go into the medical field. I want to be a pediatric oncologist. My family is really into medicine. All my siblings have, and I just really want to help people when I'm older," Julia said.
Julia is involved in National Honor Society and Varsity Athletes Against Substance Abuse, but Hinckley says Julia is a quiet leader.
"It's funny because I've known her for four years but yet she's still scared to talk to me, and it's hilarious. I just love her to death. I think the world of her, but she's very quiet. I'll just pick on her and say, 'Julia,' you know, talk to her just so she has to come and talk to me."
To nominate an Academic All-Star or see others, click here.