Academic All-Star: Morgan McCune of Southridge High School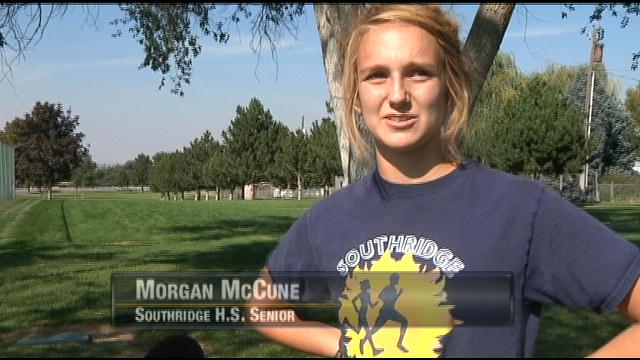 KENNEWICK, Wash. -- This week's academic all-star is a stand out cross-country runner and runs away from the competition as a great student.
Southridge High School senior Morgan McCune is in Leadership as the senior class vice-president and is the president of the Art club.
"She just has that personality that people flock to. She takes it upon herself to show the team what to do and to talk to them and to be someone to rally around," said Dave Rockstrom, Southridge head cross-country coach.
Morgan takes AP classes in government, art, literature and calculus.
"I just really wanted to challenge myself and see the best I can be and make the best out of the time I have here with a free education," Morgan said.
As for college, Morgan is looking at Point Loma Nazarene University in San Diego or a college in Portland.
"She's going to be successful at whatever she tries. She just has that type of personality. She's a hard worker. She's very smart. She's got a lot of street sense. She's on top of the game any way you look at it," Rockstrom said.
Morgan says she wants to get into medicine, but is still figuring out where to focus her skills.
"I'm not exactly sure but I know I want to do mission work when I'm older, whatever is good for that, generally being able to help people out," Morgan said.
To see other academic all-stars or nominate a senior student-athlete, click here.