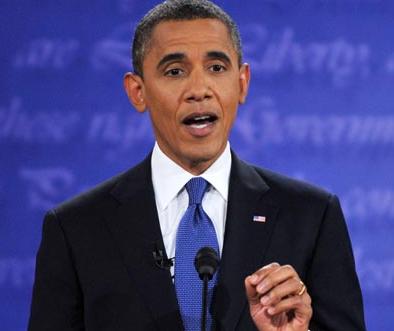 KHQ.COM: President Barack Obama says he was "too polite" in the last week's debate against Republican nominee Mitt Romney.
After last week's presidential debate, of which Governor Romney was largely considered the winner, President Obama was heavily criticized for his performance. In a radio interview on the nationally syndicated Tom Joyner Morning Show Wednesday morning, Mr. Obama said "I was just too polite, because, you know, it's hard to sometimes just keep on saying and what you're saying isn't true. It gets repetitive."
The president had been criticized for appearing unenthusiastic and seeming unwilling to engage Governor Romney on some of the hotter points coming from the Republican candidate's camp over the last few weeks.
WEIGH IN: Do you think President Obama was too polite during last week's debate?