Academic All-Star: Tyler Morris of Liberty Christian School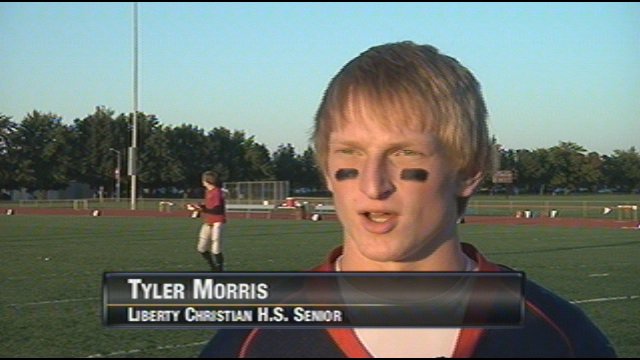 RICHLAND, Wash. -- This week's academic all-star plays for a football team that is taking the 1B by storm. His overall work ethic is a part of his team and individual success.
Liberty Christian School senior Tyler Morris vastly improved his results over the past year. In the classroom, since junior year Tyler's GPA is 4.0. In football, last year he was all-league.
"Tyler is probably the most dedicated kid we have on the team. He's worked really hard in the off-season. He's gotten really involved in the weight training program. It's really paid off," Patriots head coach Mike Olson said.
Morris acknowledged his influences, saying "Definitely my parents, they've set a good example for me. We have great teachers at Liberty that if you're willing to take the first step, you can really excel with them. They're working on a personal level in a small classroom. They're there for you too."
Along with being a three-sport athlete, Tyler participates in Key club and student body. After high school Tyler is looking to attend the Colorado School of Mines or a state university with a good aerospace engineering program.
"There's not a doubt in my mind Tyler will be successful in anything he chooses. He has a real passion for flying and airplanes," Olson said.
""My family members are enlisted in the Air Force and they set an example for me and show what the military route is for me and aviation. I've always had a love for flying since I was a kid," Morris added.
To see other academic all-stars or to nominate a high school senior, click here.