Academic All-Star: Pasco High School Senior Sierra Linke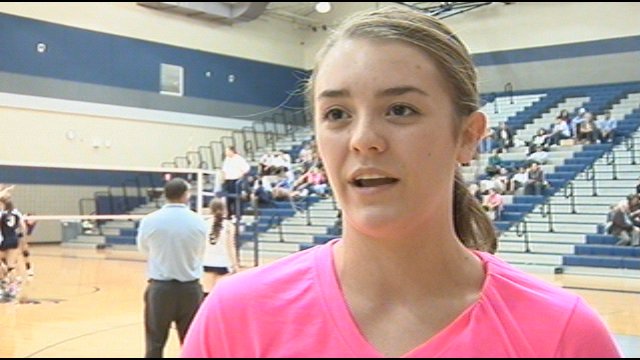 PASCO, Wash. -- This week's academic all-star sets up her teammates on the volleyball court while setting up a bright future for herself at school.
Pasco High School senior Sierra Linke dedicates her time both to sports and to activities such as National Honor Society, Key club and Leadership. Sierra stays driven.
"Just my will to succeed. I love being involved in all these activities. It keeps me going. I don't like to be lazy," Linke said.
"She's a strong leader on the court. She's a four-year varsity athlete at Pasco High. She leads by example, been a captain for three years. She's just a good kid. She works hard. I have nothing to complain about. If I need something more from her, she digs in and works harder," head volleyball coach Kylee Sixkiller-Bossert added.
Linke maintains a 3.83 GPA while taking AP classes such as Calculus and Literature. For college she is looking at eventually Gonzaga or Whitman.
"If she chooses to pursue volleyball, that's awesome and great. She will do well. In terms of school, she's set herself up well to have many opportunities as she continues on to her next step," Sixkiller-Bossert said.
Linke wants to study physical therapy. Her motivation comes from local doctor, Joe Mackay.
"I was a trainer last year for the basketball season--a student trainer--and one of the doctors that helps out, he works at Lourdes and he's a physical therapist. What he does is really interesting," Linke said.
To see other Academic All-Stars or nominate a local senior, click here.