Academic All-Star: Maricarmen Garcia of Southridge High School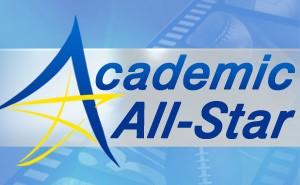 KENNEWICK, Wash. -- This week's Academic All-Star works hard to go the distance, whether it comes to running cross country, or getting to where she can succeed academically.
Southridge High School senior Maricarmen Garcia battles the odds. She does not consider herself the most gifted, but her hard work resulted in a 4.0 GPA last semester.
"More than anything, I think when I first got here, being at the bottom, I wanted to know what it was like to be at the top. So I work really hard, and I try to push myself to stay and be the best I can," Garcia said.
Head coach Dave Rockstrom added that extra effort applies to cross country this year too.
"I guess it's pretty easy for the most talented runners to run and be the top person. So when you're not the top runner, and you still work hard, it's shows a little bit of real character," Rockstrom said.
Garcia plans to attend the University of Washington, hoping potentially for acceptance to Harvard University, but it was at a UW visit where she found her career focus, saying "I've always wanted to be a pediatrician. I was talking to one of the current students there. It got me interested to be a neurosurgeon. I thought, 'why can't I be both?'"
Garcia is president of her senior class as well as International club, and she Is part of Go team for Ignite as the secretary, all while taking four AP classes and trying a new sport.
"This is her first year. She's working hard. She's getting better. I can see she has that inner motivation that it takes to have success. She puts goals in front of her and works hard to hit those goals," Rockstrom said.
To see other Academic All-Stars or nominate a high school senior, click here.