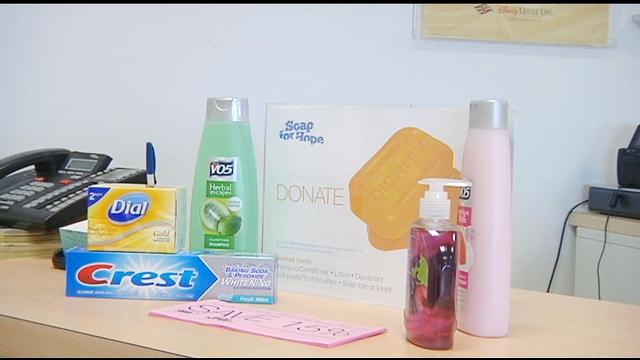 KENNEWICK, Wash. - The fifth annual "Soap for Hope," toiletry drive is here again.
The 'AAA' donation drive provides local shelters, food banks and other organizations with toiletry items.
The list includes new, full or travel sizes of soap, shampoo, conditioner, deodorant, toothpaste and tooth brushes. 'AAA' tells us these items are in high demand especially for victims of domestic violence.
"When they go to the Domestic Violence Center what they do is they'll give them a little packet and it has all the toiletries that they might need; because really when they come in there, they come in with nothing," said Penny Jager, Service Center Manager for 'AAA'.
In the past four years 'AAA' has distributed more than 200,000 items to Washington and parts of Northern Idaho.
You can drop off your donation at the Tri-Cities office in Kennewick at 6501 W. Grandridge Boulevard.